Recent posts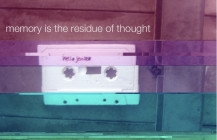 A very flattering and thoughtful review of my debut album "memory is the residue of thought" on the blog A Closer Listen. Find the album on Kohlenstoff Records.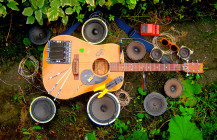 I will perform a new set from my on-going project _guit* at Casa del Popolo, Montreal on October 22 2014. The show is part of the Phenomena Festival 2014, and includes a set by Rusty Paillete (new media performance project by Patrick St-Denis and Sarah Albu). More info here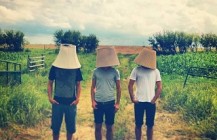 Music for Lamps (Adam Basanta/Julian Stein/Max Stein) will perform a special outdoor performance of @ Festival Phénomena 2014! Sunday, 19 octobre 2014 – 19h00 @ Champ des Possibles (Friche urbaine derrière le 5455, avenue de Gaspé, Montréal), and it's FREE! for more info, visit the festival website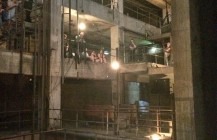 A few reviews for several recent projects… "…Contrary to what one might think, sleeping side by side with strangers did not remove the public, which almost exhausted the capacity of the room. Participants began arriving at 23h armed with sleeping bags, blankets and pillows, settling on mattresses scattered around the Casa de Serralves to watch […]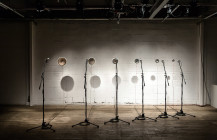 The sound installation Invisible Lines (Adam Basanta + Julian Stein) – winner of the Edith-Russ-Haus Award for Emerging Media Artists of the Sparda-Bank 2014 - will be on show at the Edith-Russ-Haus fur Mediakunst (Oldernburg, Germany) between October 9, 2014-January 11, 2015 alongside other winning and mentionable works. Me and Julian will be there for the […]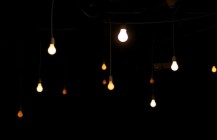 Absolutely thrilled to be performing 2 sets using my installation-as-instrument Room Dynamics at the Serralves Museum in Porto, Portugal. I will perform one set each night as part of night-long "sleep-concert" headlined by Chistoph Heemen and Timo Van Luyck. Oct 1 + 2, 2014, show @ 11pm. for more information visit the museum website.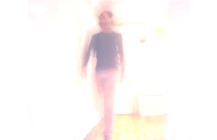 I will perform part I of from here to there in one straight line alongside my label mates at Kohlenstoff Records as part of our showcase/triple-album-launch at Galerie SKOL in Montreal. Galerie SKOL (in the Belgo Building) September 18, 2014, 17h30, free.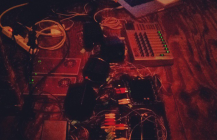 I will perform a solo laptop set of some new material for my new performance project _guit* this Saturday October 13, 2014 at Cagibi (St Laurent @ St. Viateur) in Montreal. I will be headlining the bill which includes Simone Pitot and San Francisco/Bay Area artists IMA and Atto Plain. Doors @8, show @9pm, $8 cover.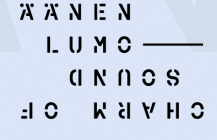 Excited to perform light+sound with my friends Jen Reimer + Max Stein in former bunker in Helsinki, followed by a carte blanche of my recent electroacoustic works. Presented by Äänen Lumo, Tuesday August 5, 2014 @ Vapaan Taiteen Tila Vilhovuorenkuja 16, 00500 Helsinki, Finland Doors open 7pm. Performances begin 8pm. Free entry.