Recent posts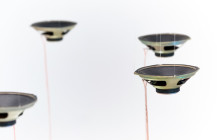 A new sound installation, A room listening to itself, will be presented at the Center for Contemporary Arts – Santa Fe, NM between June 12-September 13, 2015. The installation will open on June 12 as part of the Currents New Media Festival. I will be there for the opening June 12, and will give an artist […]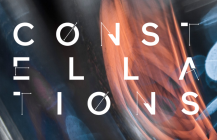 Two new musical works for chamber ensembles and electronics premiering this June in Montreal… including a 15 minute work for Brass quintet, drums, and lightbulbs + a 3 movement, 30 minute juggernaut for percussion quartet, electronics, and interactive scenography! details below An outlier always finds its place out of place Brass quintet, drums, electronics, […]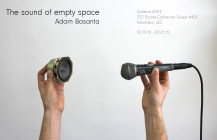 Very happy to present my first solo exhibition in Montreal, opening Feb 19, 2015 (vernissage @ 17h30). "The sound of empty space" explores relationships between microphones, speakers, and surrounding acoustic environment through controlled, self-generating microphone feedback. By amplifying and aestheticizing the acoustic inactivity between technological "inputs" and "outputs" – stand-ins for their corporeal correlates, the […]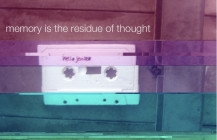 Here is a little interview I did about my recent album with Kohlenstoff Records, memory is the residue of thought. I talk a little bit about my background, inspiration, and process. The album is still available for purchase at the Kohlenstoff store.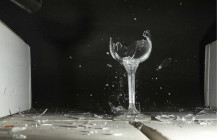 Two performances on December 10th… synchronicity ain't no thing, an electroacoustic miniature commissioned by Marij Van Gorkom using clarinet sounds as the sole sound source, will be presented at De Montfort University, Leicester, 7pm. Meanwhile, on the other side of the world, a glass is not a glass will be played at Harvard University Music Department as part of […]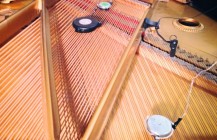 My recent piece for piano and electronics, this machine breaths to the rhythms of its own heartbeat, is reviewed by Disquiet's Mark Weidenbaum. Some highlights: "…the voice with which the piece begins — a monologue that serves as the contemporary classical equivalent of the sort of procedural introduction… It lays out the facts, which have the plainspoken […]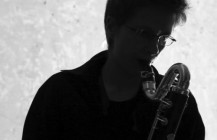 A new acousmatic miniature, synchornicity ain't no thing, will be premiered at the Sonic Arts Research Centre (SARC), Belfast UK on Nov 27. The miniature was commissioned by Marij van Gorkom for this occasion.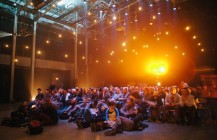 Happy to be part of this year's Akousma XI Festival! I will diffuse instant gris and is not a / a / is not at EMPAC, Troy NY, on Nov 1, 2014 as part of the annual Akousma@EMPAC pre-festival showcase. Following, I will diffuse instant gris and Three Myths of Liberalism on Nov 6, 2014 at Usine C.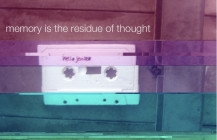 A very flattering and thoughtful review of my debut album "memory is the residue of thought" on the blog A Closer Listen. Find the album on Kohlenstoff Records.